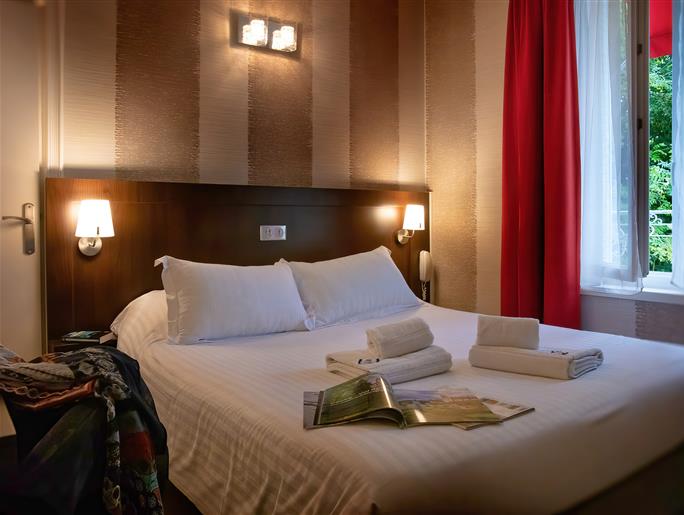 Business overnight package
Business overnight package in Amboise
If you travel frequently for business purposes then why not stop over at the Logis Hotel*** Restaurant La Brèche.
This package is available from Monday to Thursday evening and is reserved for business travellers only (salesmen, reps...) for which proof will be required.
The package from 108 € to 128€ (Price 2023) and includes a room, evening meal (starter, main dish and dessert) and a buffet breakfast.
Book now on + 33 (0)2 47 57 00 79