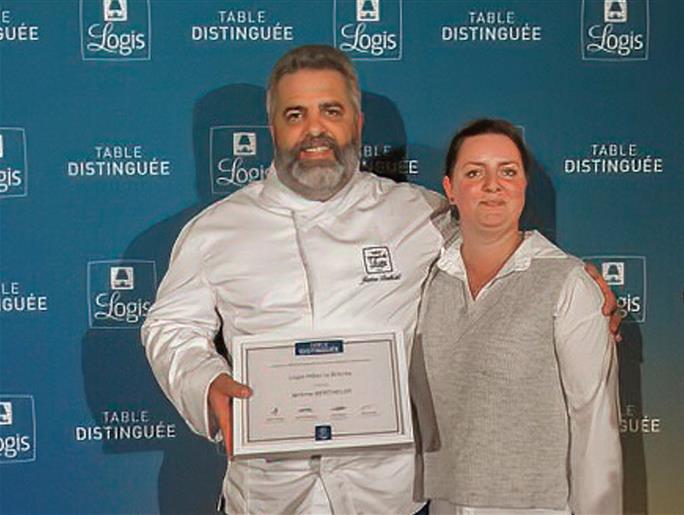 Distinction Table Distinguée Logis 2022
A deserved reward and national recognition...
The LOGIS HÔTELS group, the leading restaurant operator in France with 1800 Tables, recently unveiled its 2022 "Tables Distinguées" selection.
The Tables Distinguées bring together the nuggets detected by their teams in the territories and selected by a jury of gastronomic critics under the patronage of Gilles Goujon, triple Michelin starred and Meilleur Ouvrier de France.
The jury is looking for passionate chefs who sublimate their terroir through their art. The Tables Distinguées of the Logis Hotels group are thus selected on the quality of the ingredients worked, the creativity of the dishes, the finesse of the flavors, the subtlety of the chords as well as the elegance of the plate.
This year, the Berthelot family and its restaurant of the Hotel de La Brèche, make shine the gastronomy of Touraine by this distinction.